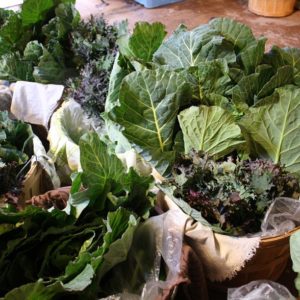 Just because the weather is cold, it doesn't mean that you have to put your gardening plans on hold. You can still grow plenty of fresh vegetables, as long as they are the kind that thrive in cooler weather. Here are a few suggestions:
Beets
Beets prefer temperatures of 50 degrees Fahrenheit and higher, but they will grow in cooler weather, as long as they are planted and harvested prior to the first frost. This means that they can go into the ground after you harvest your standard planting season crops. Beets take around 50 to 90 days to fully grow and mature, so schedule them accordingly.
Radishes
Depending on what type of radishes you plant, you can grow them in your garden year-round. Comet and Burpee White radishes prefer spring weather, Long Black Spanish radishes like the fall and winter, and Daikon radishes will grow year-round (although this latter type prefers cold weather). This vegetable grows fairly quickly, and as long as you harvest them early enough, you can even add the leaves to salads or put them your sandwiches.
Spinach
Spinach plants don't mind cold weather at all. They can be planted before the last frost of spring, and before the first frost of winter, and will grow just fine. In fact, they hate hot weather, and require plenty of shade and temperatures below 75 degrees Fahrenheit. The Olympia varietal is best for cooler weather, although the Tyee and Space types will grow just as well.
Cauliflower
Cauliflower likes cooler weather – anything about 68 degrees Fahrenheit will stunt the plant's growth and affect its taste. This makes it a great cool weather vegetable. You can plant it in the fall or early spring and have a hardy crop of cauliflower ready before you know it. One tip: once the green leaves of the plant grow long enough and are around 2 to 3 inches wide, gently place them over the head of the plant and tie them in place. You don't want to pull them out of the ground! They will provide shade for the cauliflower head, keeping it from becoming discolored.
Kale
Kale is an unusual vegetable because it will taste better when it's grown in cooler weather. Warmer temperatures make kale more bitter, so it shouldn't be grown in the middle of summer or in climates with very hot weather year-round. While it won't survive being outdoors in several feet of snow, it will grow decently after the first autumn frost or after the last spring one, so you can plant it well after you've harvested your other crops.
These are just a few of the vegetables that can be grown in cooler weather. They will thrive and keep you busy until the snow flies (as long as you're in an area of the country that gets snow). There are other veggies that will thrive in cool weather as well, including artichokes, carrots, and peas.

Pic by Becky Stiepe